Bitcoin Bonds: The Next Frontier for Fixed Income?
November 23, 2021 at 11:38 AM EST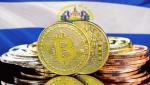 The cryptocurrency space could be reshaping the way that fixed income investors think about municipal bonds, or, in the case of El Salvador, emerging markets (EM). Coming fresh off making bitcoin a form of legal tender in its country, El Salvador is now taking bonds to another level. "El...