Is Midstream Still Undervalued?
May 24, 2022 at 15:38 PM EDT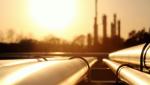 As energy continues to dominate as the best-performing sector in the S&P 500, investors may be surprised to find out that valuations for popular midstream/MLPs funds are still below pre-pandemic levels despite a strong outlook for the space. The energy sector has grown from 2.28% of the S&P...