Yvette Bodden, the Founder and Author behind Awakened-Woman, a digital platform designed to inspire and invigorate females, is excited to announce the launch of her newest venture AW Confidential Podcast
(PRUnderground) January 12th, 2022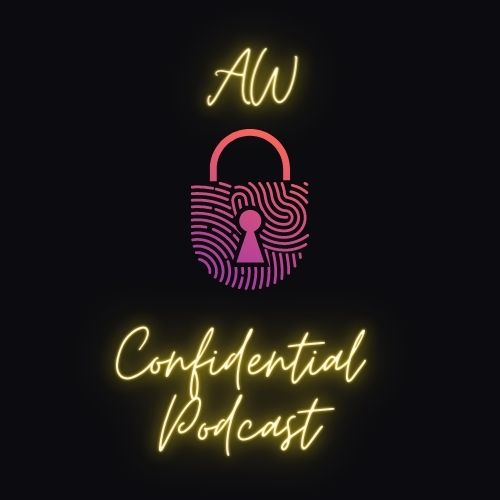 The AW Confidential Podcast, Release date: January 13th, 2022. The host of the podcast is Yvette Bodden, the Founder of Awakened-Woman.com. A platform designed to inspire, empower, and encourage women to live their best lives. She is also the author of "A Journey to Becoming the Best Self," published by Black Rose Writing. The part memoir/self-help details her journey from the pain of heartbreak and depression to purpose, the book was published in 2019.
The podcast is created for women who want to be informed, as well as, be entertained. Some topics will also appeal to men who want to learn and educate themselves about topics that affect the women in their lives. We will have male and female guests from all walks of life, including public figures from the world of comedy, entertainment, beauty, and business. The pop-up guests will help AW explore different perspectives on matters about, for, and to motivate women to live their truth. The episodes are sure to be anything but confidential.
To appear on the podcast as a guest or to inquire about sponsorship and ad opportunities, please contact Alli Rodriguez at allirodriguezpr@gmail.com.
About Alli Rodriguez PR
Alli Rodriguez PR is a Marketing & PR firm with contacts throughout the United States of America. The firm has a successful history of developing and executing all aspects of public outreach campaigns to increase media exposure and support strategic marketing initiatives. The firm has proven creative talent with demonstrated strength in building relationships and producing effective results.
– Let Alli Rodriguez PR help pave the way to your brand's success –
PRESS CONTACT
NAME
Alli Rodriguez
PHONE
570-580-2255
The post Yvette Bodden Introduces Her Newest Venture, AW Confidential Podcast first appeared on PRUnderground.
Press Contact
Name: Alli Rodriguez

Phone: 5705802255

Email: Contact Us

Website: https://allirodriguezpr.com/
Original Press Release.