Dr. Shirlene Reeves, is an Award -Winning Speaker, 4 time-Award Winning Author, International Best Seller, and Business Success Mentor. She was recently chosen to receive the Empowered Woman of the Year Award for 2021 given by the International Association of Top Professionals (IAOTP).
(PRUnderground) October 18th, 2021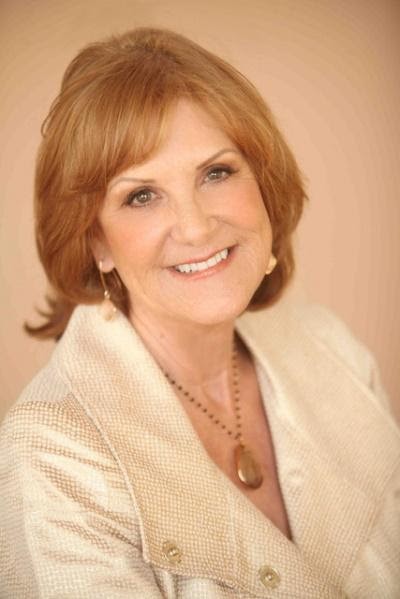 Dr. Shirlene Reeves, is an Award -Winning Speaker, 4 time-Award Winning Author, International Best Seller, and Business Success Mentor. She was recently chosen to receive the Empowered Woman of the Year Award for 2021 given by the International Association of Top Professionals (IAOTP). Her exemplary role as a female business professional and talented entrepreneur displays her influence, capability, and proficiency.
Inclusion with the International Association of Top Professionals (IAOTP) is an honor in itself, only a few women are chosen for this distinction based on their years of experience, professional accomplishments, academic achievements, leadership abilities, and contributions to their communities. With innovation and compassion, these women empower others to reach their goals, while creating change for future generations. Furthermore, Shirlene will be honored for her 2020 selection as Top Business Coach and Motivational Speaker of the Year at IAOTP's Annual Awards Gala being held at the Plaza Hotel this December.  www.iaotp.com/award-gala
The President of IAOTP, Stephanie Cirami, stated "Choosing Shirlene for this most recent recognition was an easy decision for our panel to make. She provides visionary leadership as a female entrepreneur and her extraordinary accomplishments prove she can empower women worldwide. We look forward to celebrating all of her merits at the Annual Awards Gala and cannot wait to see more amazing work from this woman."
With close to three decades of business expertise and financial know-how, Shirlene has certainly proven herself as an accomplished professional and expert in providing entrepreneurs, small business owners, non-fiction authors and enthusiastic speakers motivation in today's complex business world. As a dynamic, results-driven leader, she has demonstrated success in every position she has ever held. From creating bold business programs and developing a consistent flow of Heart-Based Sales, Shirlene has achieved a strategic global media presence.
Her key areas of expertise include Business, Finance, and Universal Principles. Shirlene's impressive repertoire of prior roles has included serving as the CEO of her own nationwide California C-Corporation for over seventeen years. She proved her ability to grow her own business from zero to multi-millions employing over 23,000 people. Shirlene aids her clientele in transforming their businesses by utilizing Heart-Based intuitive step-by-step program development and offering pricing skills while building confidence in sales, through media training and global marketing visibility.
As a sought-after international keynote Speaker, Shirlene's philosophy of speaking brings humor, entertainment, and numerous stories meant to enlighten and clarify the importance of relating to others in a way that will empower an audience to build lifelong relationships while increasing their sales income.
Dr. Shirlene founded three integrated business programs; Heart-Based Sales, Business Mastery Platinum, and the world-renowned Massive Visibility Media ™ Gold course designed for coaches, authors, and small business owners who want to make a global impact through radio, podcasts and web TV interviews.
Shirlene is the well-known author of Selling Through Your Heart, which has won four prestigious awards in 2019 and reached international best-selling status in March of 2020. Cracking The Rich Code, Vol 3, is the December 2019 international best-selling book that Shirlene co-authored with Shark Tank's Kevin Harrington. In 2016, she published a quarterly magazine entitled, Wealthy Women Magazine.
In addition to these global successes, Shirlene has hosted four worldwide syndicated web TV shows; the 'Heart-Based Business Show', 'Ask The Expert', 'Ascended Masters At Work' and 'WMAX TV'. She is also the leader of the Authors & Speakers Visibility Playground on Facebook. Shirlene has over 430 YouTube Business Training and Blog Videos.
Before embarking on her current professional career path, Shirlene attended San Jose State University and earned her B.A. in Sociology. She later became a Certified Financial Educator through the Heartland Institute of Financial Education. Upon finishing her Doctor of Philosophy from the University of Metaphysical Sciences, Shirlene added Transformational Counseling to support business owners with stress, burnout, fear of sales, relationship building skills, and anxiety.
Throughout her illustrious career, Dr. Shirlene has been recognized internationally for her outstanding leadership and commitment to the profession. This year she was featured in TIP (Top Industry Professionals) Magazine, and she is being considered for the Lifetime Achievement Award given by IAOTP.  In past years, Shirlene was awarded the "Exceptional Woman of Excellence for 2019" by the Women's Economic Forum. For her book, Selling Through Your Heart, Shirlene won four awards in the Marketing, Sales and Career categories.  They consist of the International Press Award, the Independent Press Award, the Next Generation Indie Award, and the New York Big Books Finalist Award. She was also honored with the Paul Harris Fellow Recognition from Rotary International.
Looking back, Shirlene attributes her success to her perseverance, mentors, and coaches she has had the honor of working alongside and staying passionate in all her business endeavors. When not working, she enjoys traveling and spending time with her family.
For the future, she will focus on teaching authors, salespeople, and coaches how to increase sales by creating multiple streams of income while they sleep. Shirlene hopes to continue making a difference in people's lives through her financial and spiritual principles.
For more information on Dr. Reeves please visit: www.shirlenereeves.com
Watch her video biography here:  https://youtu.be/qsbzjUvhBNA
About IAOTP
The International Association of Top Professionals (IAOTP) is an international boutique networking organization that handpicks the world's finest, most prestigious top professionals from different industries.  These top professionals are given an opportunity to collaborate, share their ideas, be keynote speakers, and to help influence others in their fields. This organization is not a membership that anyone can join.  You have to be asked by the President or be nominated by a distinguished honorary member after a brief interview.
IAOTP's experts have given thousands of top prestigious professionals around the world, the recognition and credibility that they deserve and have helped in building their branding empires.  IAOTP prides itself to be a one of a kind boutique networking organization that hand picks only the best of the best and creates a networking platform that connects and brings these top professionals to one place.
For More information on IAOTP please visit:   www.iaotp.com
The post Dr. Shirlene Reeves selected as Empowered Woman of the Year Award by IAOTP first appeared on PRUnderground.
Press Contact
Name: Stephanie Cirami

Phone: 212 634 4427

Email: Contact Us

Website: https://www.iaotp.com/
Original Press Release.