Can ESG Investors Finally Have It All?
July 15, 2021 at 13:37 PM EDT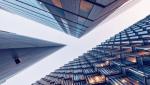 By Elisabeth Kashner, CFA Innovation in the exchange-traded fund (ETF) space just reclaimed the shareholder vote for those looking to put their money in environmental, social, and governance (ESG) focused investments. The ESG conundrum—the trade-off between active risk and impact investing—is no...