Dr. Susan J. Littman, Medical Oncologist and Hematologist, was recently chosen to receive the prestigious Lifetime Achievement Award for 2021 given by the International Association of Top Professionals (IAOTP).
(PRUnderground) June 21st, 2021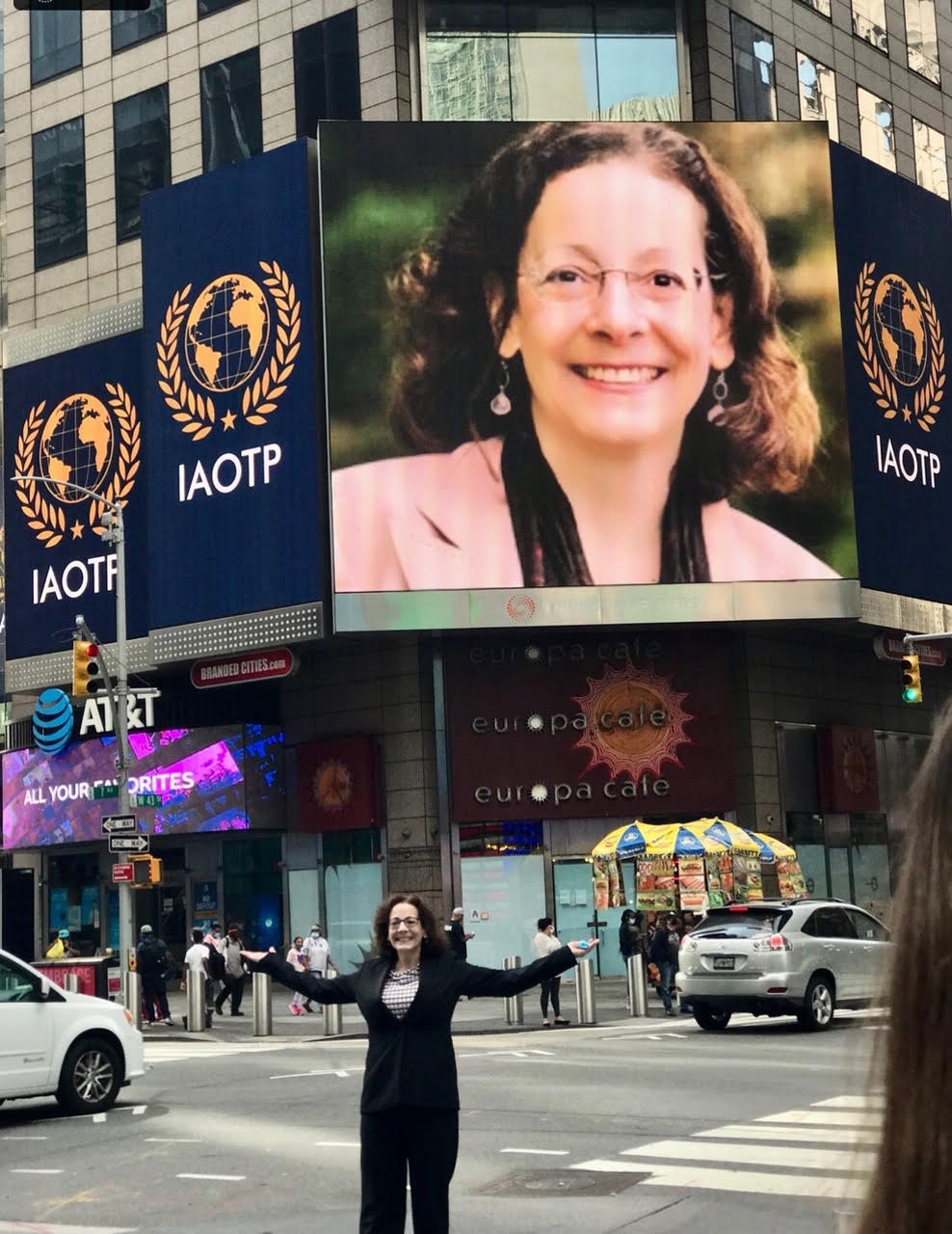 Dr. Susan J. Littman, Medical Oncologist and Hematologist, was recently chosen to receive the prestigious Lifetime Achievement Award for 2021 given by the International Association of Top Professionals (IAOTP).
While inclusion with the International Association of Top Professionals is an honor in itself, only a few members are chosen for the prestigious Lifetime Achievement Award. These special honorees are distinguished based on their longevity in their fields, their contributions they have made to society and the impact they have had on their industries. Dr. Littman will be honored for this distinction at IAOTP's 2021 Annual Awards Gala being held at the Plaza Hotel in NYC this December. Furthermore, she will be inducted into IAOTP's exclusive Hall of Fame and also receive her recognition from 2020 as the Top Doctor of the Decade.   www.iaotp.com/award-gala
Dr. Littman is being recognized as a Lifetime Achievement Awardee for dedicating more than 30 years to Medical Oncology, Hematology and to the Healthcare Industry. The President of IAOTP, Stephanie Cirami, stated "Choosing Dr. Littman for this most recent recognition was an easy decision for our panel to make.  She has dedicated her life's work to the advancement of Cancer Research and Treatment. Her expertise and research are unsurpassed, we are thrilled to be honoring her in this way. She is a true leader in Healthcare and we are looking forward to celebrating her at the gala."
Dr. Littman is a proficient physician, who is sought-after to treat various needs of her patients, particularly geriatric patients. As a thriving Doctor, she also holds the title of educator, lecturer and author. Her areas of expertise are in gastrointestinal malignancies which include cancers of the pancreas, liver, and biliary tract as well as colorectal, anal, esophageal, gastric and neuroendocrine tumors. She also has considerable expertise in genetic evaluation of tumors and hereditary predisposition to cancer and has served as director of Hereditary Cancer Services and Expert Panels.
Dr. Littman received her B.S. at Cornell University, a M.S. in Molecular Biology at SUNY Albany, and then entered medical school, graduating from Albany Medical College in Albany, NY.  She completed her residency and internship in Internal Medicine at the University of Texas Southwestern and obtained a fellowship in Hematology/Oncology at Duke University Medical Center. Dr. Littman stayed on faculty at Duke for several years before moving to Pennsylvania.  She has been affiliated with Duke University Medical Center and Thomas Jefferson University.
Throughout her illustrious career Dr. Littman has received many awards, accolades and has been recognized worldwide for her outstanding research and devotion to the profession. The International Association of Top Professionals (IAOTP) has chosen Dr. Littman for her significant efforts and tenacity. This year she is being considered for an exclusive interview on T.I.P. Radio. In 2020 she was announced as a Hall of Fame inductee and as their Doctor of the Decade. For 2019 she was featured in TIP (Top Industry Professionals) Magazine and was honored as an Empowered Woman of the Year. For 2018 and 2017 she was selected as Top Hematologist/Oncologist of the Year by the International Association of Top Professionals and has been PI on more than 16 oncology studies and has authored on numerous peer-reviewed articles and selected abstracts.  She has been recognized by Doctors of Excellence/Leaders in Healthcare, Leading Physicians of the World, International Association of Healthcare Professionals, National Association of Professional Women, America's Registry and other groups as a Top Doctor.
Looking back, Dr. Littman attributes her success to her integrity, her experiences, mentors she has had along the way and her passion for what she does.  When not working she enjoys spending time with her family, gardening and doing yoga.  For the future, she will continue to provide her patients with superior care and new, cutting edge treatments to help fight against cancer.  She hopes to inspire others to pursue a career in healthcare and keep improving her skills as a physician.
For more information on Dr. Littman please visit: https://www.linkedin.com/in/susan-littman-7bb0045/
Watch her video:  https://ws.onehub.com/files/u7yc5bmx
About IAOTP
The International Association of Top Professionals (IAOTP) is an international boutique networking organization that handpicks the world's finest, most prestigious top professionals from different industries.  These top professionals are given an opportunity to collaborate, share their ideas, be keynote speakers, and to help influence others in their fields. This organization is not a membership that anyone can join.  You have to be asked by the President or be nominated by a distinguished honorary member after a brief interview.
IAOTP's experts have given thousands of top prestigious professionals around the world, the recognition and credibility that they deserve and have helped in building their branding empires.  IAOTP prides itself to be a one of a kind boutique networking organization that hand picks only the best of the best and creates a networking platform that connects and brings these top professionals to one place.
For More information on IAOTP please visit:   www.iaotp.com
The post Dr. Susan Littman receives IAOTP's Lifetime Achievement Award first appeared on PRUnderground.
Press Contact
Name: Stephanie Cirami

Phone: 212 634 4427

Email: Contact Us

Website: https://www.iaotp.com/
Original Press Release.