Is a Surge beyond 2% Inflation Concerning?
May 26, 2021 at 09:43 AM EDT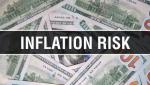 Inflation has been the topic of much debate and concern recently, as the economy continues to rebound from the coronavirus pandemic and the Federal Reserve sets its sights on 2% inflation. But some analysts are worried that inflation rates surging past that target could spell trouble for both bond...