With allergies and asthma on the rise, AllergyEasy provides primary care physicians with a turnkey allergy treatment program. It uses sublingual allergy drops, which are a safer, more convenient alternative to shots.
(PRUnderground) May 5th, 2021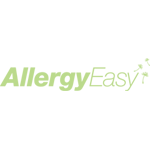 As studies show climate change lengthening pollen seasons, primary care physicians are seeing more patients plagued by allergy and asthma. AllergyEasy, a turnkey allergy treatment program provider, is equipping physicians to address this increase by prescribing a safer, hassle-free alternative to allergy shots.
AllergyEasy positions family care doctors and pediatricians to treat allergies in-house with sublingual immunotherapy, which is a safer alternative to allergy shots. The drops absorb into the bloodstream through cells under the tongue, desensitizing the immune system to allergens in the environment. Because of their elevated safety profile, drops can be taken at home instead of at the doctor's office, saving patients the multiple hours per week they might otherwise spend getting allergy shots.
A 2021 article published in the Proceedings of the National Academy of Sciences (PNAS) found that pollen season is now 20 days longer than it was in 1990. Pollen concentrations have increased too, intensifying allergies. Another study presented at the Annual Scientific Meeting of the American College of Allergy, Asthma and Immunology predicted that the U.S. pollen count would more than double by 2040.
With both allergies and asthma increasing steadily in the U.S., primary care physicians can refer a growing number of affected patients out to allergy/immunology specialists. However, this can affect continuity of care as specialists may be far away or have long waits for accepting new patients. To help primary care physicians treat their allergic and asthmatic patients in-house, AllergyEasy provides a turnkey allergy test program coupled with a system for prescribing sublingual immunotherapy to desensitize patients to mold, dust, pollen, and food proteins.
"This program allows patients to get effective allergy care from a trusted family physician, and they can get it without the hassle of going to the doctor's office for allergy shots," said Stuart H. Agren, M.D., AllergyEasy Founder.
While allergy shots were the gold standard of allergy immunotherapy for many years, allergy drops (sublingual immunotherapy) were introduced in the mid-1980s as a safer alternative. While research has shown drops to be of comparable efficacy, they have the added perk of being safe enough to take anytime and anywhere.
Dr. Agren said that because drops can be taken at home or on the go, they increase patient compliance and also work for patients who are not typically served by allergy shots, including frequent travelers and people who live far from the doctor's office. They also make immunotherapy available to young children, who may be turned away from shot programs due to safety risks.
Allergy immunotherapy, whether through shots or drops, is the only treatment that has been proven to change the underlying allergy — not just its symptoms. It has allowed countless people to reduce or stop taking expensive allergy and asthma medications, which often have side effects. Allergy immunotherapy has also markedly decreased hospitalizations due to asthma.
To learn more about AllergyEasy drops and how primary care doctors can prescribe them to help desensitize patients to a growing barrage of pollens triggered by climate change, visit www.AllergyEasy.com or call (877) 276-3393.
About AllergyEasy
AllergyEasy helps allergy doctors around the country provide sublingual immunotherapy (allergy drops) to their patients who suffer with allergies to pollen and food allergies (including dairy allergy, wheat allergy, nut allergy, fruit allergy and more.) AllergyEasy can connect patients to a doctor in their area who offers sublingual allergy treatment.
Disclaimer: The statements made regarding these products have not been evaluated by the Food and Drug Administration. The information on this website or in emails is designed for educational purposes only. It is not intended to be a substitute for informed medical advice or care. You should not use this information to diagnose or treat any health problems or illnesses without consulting your physician. The news site hosting this press release is not associated with AllergyEasy or Dr. Stuart Agren. It is merely re-publishing a press release announcement submitted by a company, without any stated or implied endorsement of the product or service.
The post AllergyEasy Oral Drops Help Family Doctors Address Allergy Surge Driven by Climate Change first appeared on PRUnderground.
Press Contact
Name: Damon Burton @ SEO National

Phone: 1-855-736-6285

Email: Contact Us

Website: http://www.allergyeasy.com
Original Press Release.