The agency's caregivers complement the New York City administration's new plan to support aging in place, creating a Goldilocks scenario for those who make the wise choice to opt for in-home care
(PRUnderground) April 19th, 2021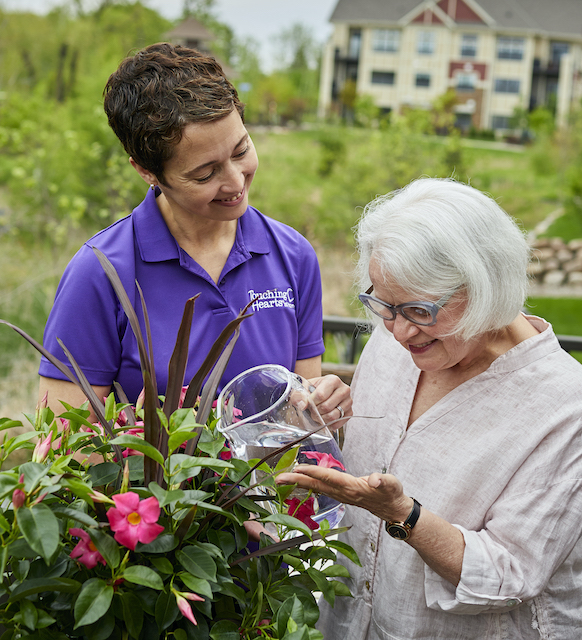 The outlook was already bright for older folks who choose to age in place with New York City senior home care agency Touching Hearts at Home NYC, and now the future just got brighter.
The city administration recently announced a package of goodies to help New York City's elderly who choose senior home care instead of moving to a care facility. The city's new five-year Community Care Plan will invest $58 million in support services for the elderly in its first year.
"As they age, our seniors deserve to remain in their homes and the neighborhoods they know and love," said Mayor Bill de Blasio. "The Community Care Plan not only offers services, but also a sense of security."
The plan includes the addition of 25 more Older Adults Centers or Naturally Occurring Retirement Communities and an increase in program staff and transportation services, as well as boosting existing services for resident seniors.
Could aging in place get any better? It's already better for those who made the wise decision to take advantage of superior senior home care services offered by Touching Hearts NYC. Not only do those folks now have a whole lot more support coming to them from their city government, they can also forgive themselves for feeling a little smug in the knowledge it will be easier for them to access and use those services while staying secure and safe.
How can in-home care in NYC make life easier outside? Touching Hearts NYC has all the answers.
The short answer is that the NYC home care agency's highly trained caregivers can provide a sense of security and peace of mind that begins in the home and extends outside. Not only can those caregivers help their disabled or elderly charges organize appointments and travel, they can also accompany them on outings and to events. Here's a great example. Although New Yorkers aged 50
and older no longer need an appointment to get a COVID-19 vaccination, not all of them can make it to the locations alone easily. No need to go it alone when your loved one is with Touching Hearts NYC.
How much does elder care cost? The answer is, not as much as you might think. In-home care for the elderly and infirm has the flexibility to be as affordable as your needs dictate. If you need the help of a competent Touching Hearts NYC caregiver for only a few hours a week, that's exactly what you will get.
Touching Hearts NYC offers a full range of home care services for the elderly, infirm, and disabled throughout the New York City area. From full-time 24-hour home care to just a few hours a week, all services can be tailored to a client's needs and means through discussion via an obligation-free consultation.
About Touching Hearts at Home NYC Area
About Touching Hearts at Home NYC Area – Touching Hearts NYC offers in-home care to aging adults, seniors, and individuals living with medical conditions and disabilities at rates considerably more affordable than care outside the home. The agency is known for Non-Medical Home Care, Companionship and Homemaker services in New York City's Manhattan, Brooklyn, Westchester, Queens, and Rockland areas. Its focus is on providing person-centered care to help those in need remain in their home, maintain the lifestyle they choose, and feel confident they will be treated with the respect and kindness they deserve.
The post NYC senior home care with Touching Hearts the obvious choice first appeared on PRUnderground.
Press Contact
Name: Craig Sendach

Phone: +1-212-201-6139

Email: Contact Us

Website: https://www.touchinghearts.com/nyc/
Original Press Release.