Why Tap Into Long-Term Dividend Achievement, 'PFM'?
April 02, 2021 at 13:00 PM EDT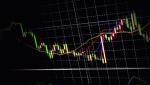 Dividend stocks are coming back into style, highlighting the benefits of exchange traded funds like the Invesco Dividend Achievers ETF (NASDAQ: PFM). PFM tracks the NASDAQ US Broad Dividend Achievers. That benchmark requires member firms to have dividend increase streaks of at least 10 years. In...