Home care for seniors, the disabled, and the infirm in the New York City area remains the safest, most cost-effective option – but experts foresee growing demand and shrinking supply of caregiving workforce
(PRUnderground) March 8th, 2021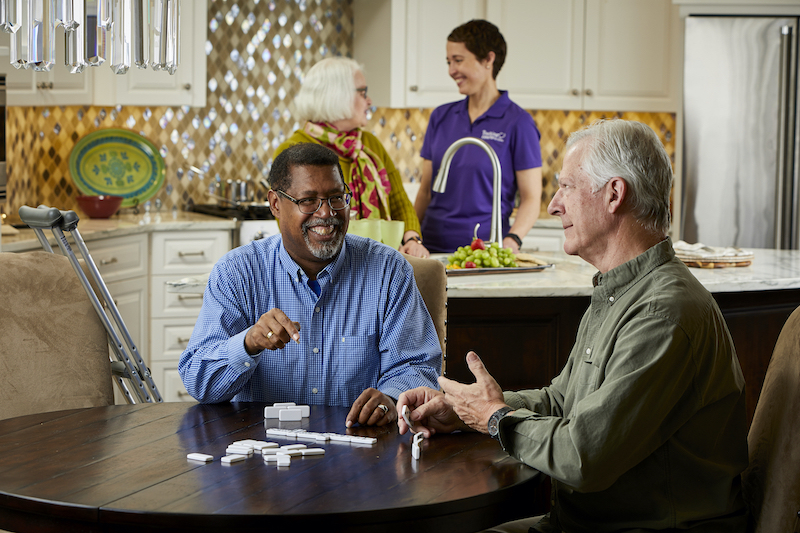 In-home-care by Touching Hearts at Home NYC remains the best choice to maximize the safety of your elderly loved ones in the New York City area.
As news reports continue to highlight health risks presented by care in nursing home facilities, specialists in services for aging adults cited a growing demand and a shortage of home caregivers for senior home care in New York State.
"In New York State alone, the current population of older adults is approximately 2.9 million and is expected to double to 4.4 million by the year 2040. As the number of older adults increases, there will continue to be a growing demand for services and support for adults to live out their golden years and age in place," Danielle Schneider of Cayuga County Office for the Aging was quoted as saying in an article published at auburnpub.com.
The protective environment provided by care at home for the elderly in New York is obvious, but Touching Hearts NYC provides an extra layer of security in the form of stringent sanitation training provided to caregivers. The home-care agency's aim is for caregivers to support the client in their care, help coordination with healthcare professionals, and give peace of mind to clients and their families.
Amid ongoing reports of how COVID-19 has hit hard in nursing homes, support groups for seniors and caregivers have called for more healthcare funding as demand for in-home care increases.
"Workforce recruitment and retention is among the most pressing challenges confronting long-term care providers, and we have been calling for help for years," Dr David Gifford, the chief medical officer for the American Health Care Association and National Center for Assisted Living, said in an emailed statement published by the New York Times. "It's high past time that providers receive the proper resources to invest in our frontline caregivers in order to improve quality care."
New York Caring Majority, a campaign that supports seniors, people with disabilities, and caregivers, echoed that sentiment in a call for healthcare funding to support in-home care for the elderly and infirm.
"The truth is care can be provided more safely at home for seniors and the disabled and at a cost below that of inpatient nursing-home care," campaign member Nora C Scherer said in a letter recently published online by the Daily Freeman.
In-home-care for the elderly and infirm is a cost-effective alternative to care at a live-in facility.
To learn about the cost of in-home-care for the elderly, who pays for home care, how much does 24-hour care in the home cost, and any other details that may be of concern to you, Touching Hearts NYC is ready with the answers.
Touching Hearts NYC offers a full range of home-care services for the elderly, infirm, and disabled throughout the New York City area. From full-time home care to just a few hours a week, all services can be tailored to a client's needs and means through discussion via an obligation-free consultation.
About Touching Hearts at Home NYC Area
About Touching Hearts at Home NYC Area – Touching Hearts NYC offers in-home care to aging adults, seniors, and individuals living with medical conditions and disabilities at rates considerably more affordable than care outside the home. The agency is known for Non-Medical Home Care, Companionship and Homemaker services in New York City's Manhattan, Brooklyn, Westchester, Queens, and Rockland areas. Its focus is on providing person-centered care to help those in need remain in their home, maintain the lifestyle they choose, and feel confident they will be treated with the respect and kindness they deserve.
The post With Touching Hearts NYC senior home care, you are in safe hands first appeared on PRUnderground.
Press Contact
Name: Craig Sendach

Phone: +1-212-201-6139

Email: Contact Us

Website: https://www.touchinghearts.com/nyc/
Original Press Release.