Senior home-care provider's meal-preparation service suits the taste of clients in New York's Westchester County – and families rest easy as friendly home caregivers take over Christmas errands and other risky tasks
(PRUnderground) December 21st, 2020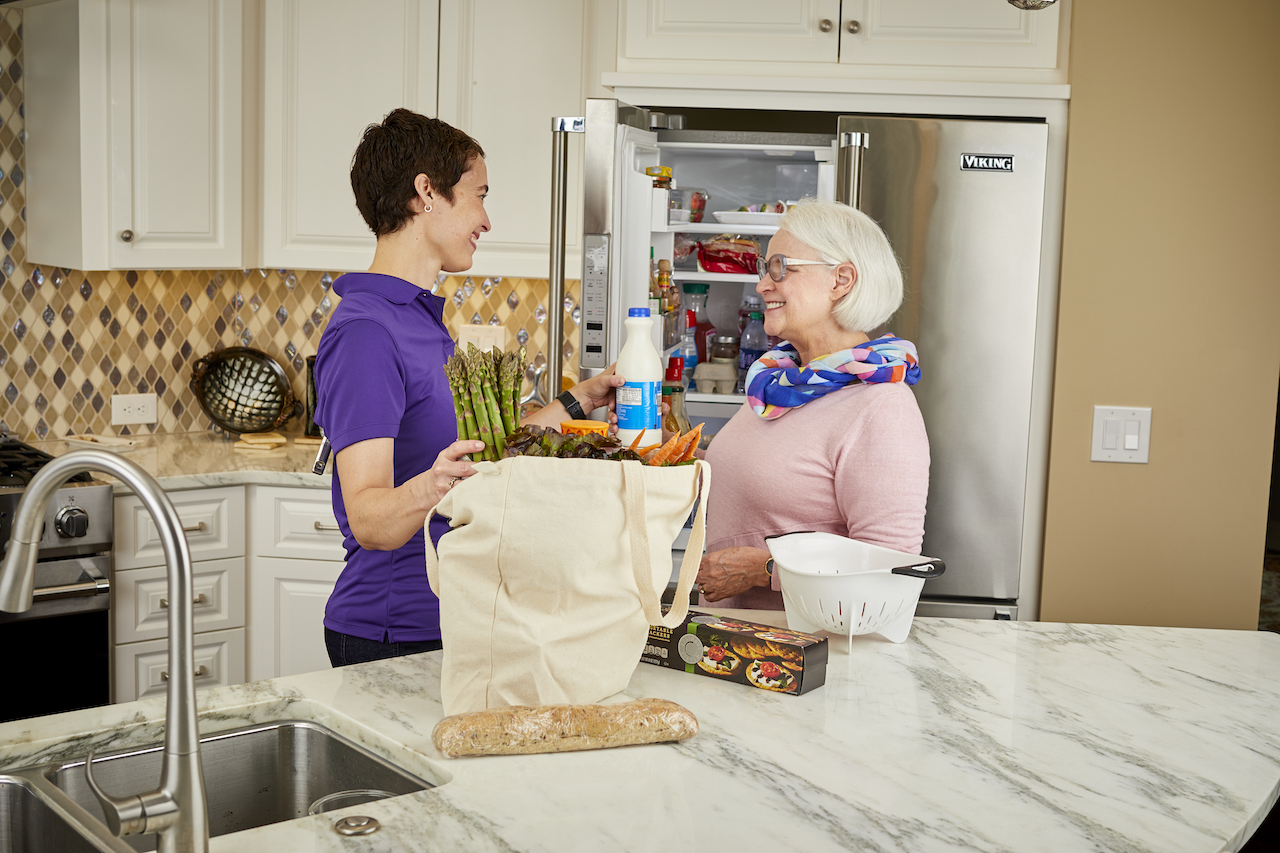 Lonesome elder in Larchmont? Want mama's meals made in Mamaroneck? Surgery scars healing at home in Scarsdale?
The New York City (NYC) branch of Touching Hearts at Home offers a full range of in-home care services across New York State's Westchester County, including senior home care, nutritious-meal preparation, and fall prevention during convalescence at home after hospital stays. And all of this is available right through the festive season, when no one should be alone.
The practical aspects of getting help from a home caregiver are clear, but families seeking Touching Hearts NYC's senior home care in Westchester often have another primary motivation: preventing loneliness.
These are just some examples of how seniors, the elderly and infirm, and folks with medical conditions can benefit and stay happy with the affordable home-care services of Touching Hearts NYC in Larchmont, Mamaroneck, Scarsdale, or any place you call home in Westchester County.
All the senior home care and other care services Touching Hearts offers in NYC are available throughout Westchester. Meticulously trained caregivers can be provided for just a few hours a day all the way up to 24 hours. Live-in care or other home care can be customized to meet a client's needs, whether they be in NYC or Westchester, so keeping a loved one safe and cheery, preparation of meals over the festive season, having a caregiver run Christmas errands, and much more are all part of the flexible service for seniors and others in need.
Touching Hearts NYC extended its reach in senior home care and other care services to New York's Westchester and Rockland counties only in November, but as a franchise of long-established, Minneapolis-based national home-care provider Touching Hearts, Inc, the NYC agency is backed by a wealth of experience. The management team's professionalism and attention to detail is reflected in the stated peace of mind and satisfaction of clients.
As Touching Hearts NYC builds its reputation in senior home care in Westchester, caregivers' feedback indicates one of the most popular services is preparation of meals. More than just cooking, the meal-preparation service of in-home caregivers takes in every aspect of providing the client with required nutrition in a tasty meal of their own choice. This starts with establishing preferences, includes shopping, and ends with cleaning and sanitizing.
According to the National Institute on Aging, it is important to re-assess and adjust nutritional intake as adults grow older. Maintaining health depends on a properly balanced diet.
So having a caregiver prepare nutritious meals at home for elderly clients is more than just the highlight of their day. Touching Hearts NYC understands meal preparation is a matter of ensuring a senior client stays healthy and happy, and the agency's caregivers are trained accordingly.
Along with the friendly companionship and help provided by Touching Hearts NYC's home-care services in New York City, Westchester, and all areas it serves, family members can enjoy peace of mind in the knowledge that loved ones will stay safe in their own homes. For example, accidents can be prevented by having caregivers assist with tasks such as dressing and bathing. Similarly, the risk of activities such as housework, shopping, and running errands can be removed when they are completed by home caregivers.
All home care is arranged as required and tailored to a client's needs and means through free consultation with Touching Hearts NYC.
About Touching Hearts at Home NYC Area
About Touching Hearts at Home NYC Area – Touching Hearts NYC offers in-home care to aging adults, seniors, and individuals living with medical conditions and disabilities at rates considerably more affordable than care outside the home. The agency is known for Non-Medical Home Care, Companionship and Homemaker services in New York City's Manhattan, Brooklyn, Westchester, Queens, and Rockland areas. Its focus is on providing person-centered care to help those in need remain in their home, maintain the lifestyle they choose, and feel confident they will be treated with the respect and kindness they deserve.
The post Westchester seniors stay festive safely with Touching Hearts NYC first appeared on PRUnderground.
Press Contact
Name: Craig Sendach

Phone: +1-212-201-6139

Email: Contact Us

Website: https://www.touchinghearts.com/nyc/
Original Press Release.