Most investors want to stay as informed as possible about their investments and how they are progressing. Crowd with Us is answering the call in this area with its new CWU Investor App.
(PRUnderground) October 30th, 2020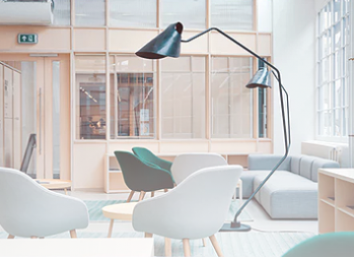 Research and feedback both confirm that investors highly value the importance of communication for each investment and project they are committed to. The Crowd with Us investor network certainly agrees wholeheartedly. Responding to this need from the investors using its platform, Crowd with Us recently announced the launch of its CWU Investor Update App. The new app allows investors to review progress of their investments simply and quickly from their smart device, with the CWU Investor Update App generating alerts and notifications each time a new update is added. The enthusiasm surrounding the new app is high and rising.
"Feedback from our valued and dedicated investor network has highlighted the importance of communication for each investment and project," commented Robert Pasternak, Director of Crowd with Us. "In response to this we created an automated system to improve the communication channel between developers and investors. With this successfully implemented, we're very pleased to be announcing a new Investor Update App, one of the first in the property investment sector, to bring updates directly to your phone."
Highlights of the new app's features include the app providing investment progress and updates; showing e-wallet balance; allowing the user to view and access all saved documents; create bank transfer codes; and easy set up of push notifications for: new investor updates, new deal launches, repayment and e-wallet top up needs.
Now available for Android devices, an iOS version is in the works.
To learn more be sure to visit https://www.crowdwithus.london.
About Crowd with Us
We founded Crowd with Us because we believe that the benefits of property investment and development should be shared more widely and equitably. We wanted to create a platform with the most advanced technology available, to make the investment process transparent and simple to engage with.
The post Crowd with Us Announces new CWU Investor Update App That Keeps Investors Informed With the Latest News first appeared on PRUnderground.
Press Contact
Name: Robert Pasternak

Phone: +44 (0) 207 190 9900

Email: Contact Us

Website: https://www.crowdwithus.london
Original Press Release.