What Happens When Your Indexer Disappears?
April 20, 2020 at 13:02 PM EDT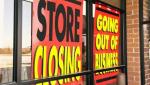 If you missed it in the mix of all the other news, Motif Investing announced this weekend that it was closing it's doors. I've had a few emails about this, so I thought I'd at least cover the impact this may have on investors in the Goldman Sachs products based on the Motif...