Join us on April 20th, for our 13th annual Smiles With A Heart benefit. Free dental care provided on a first come, first served basis for our local community. Doors open at 7 am, and the last patient will be seen at 4 pm.
Fredericksburg, VA (PRUnderground) April 19th, 2018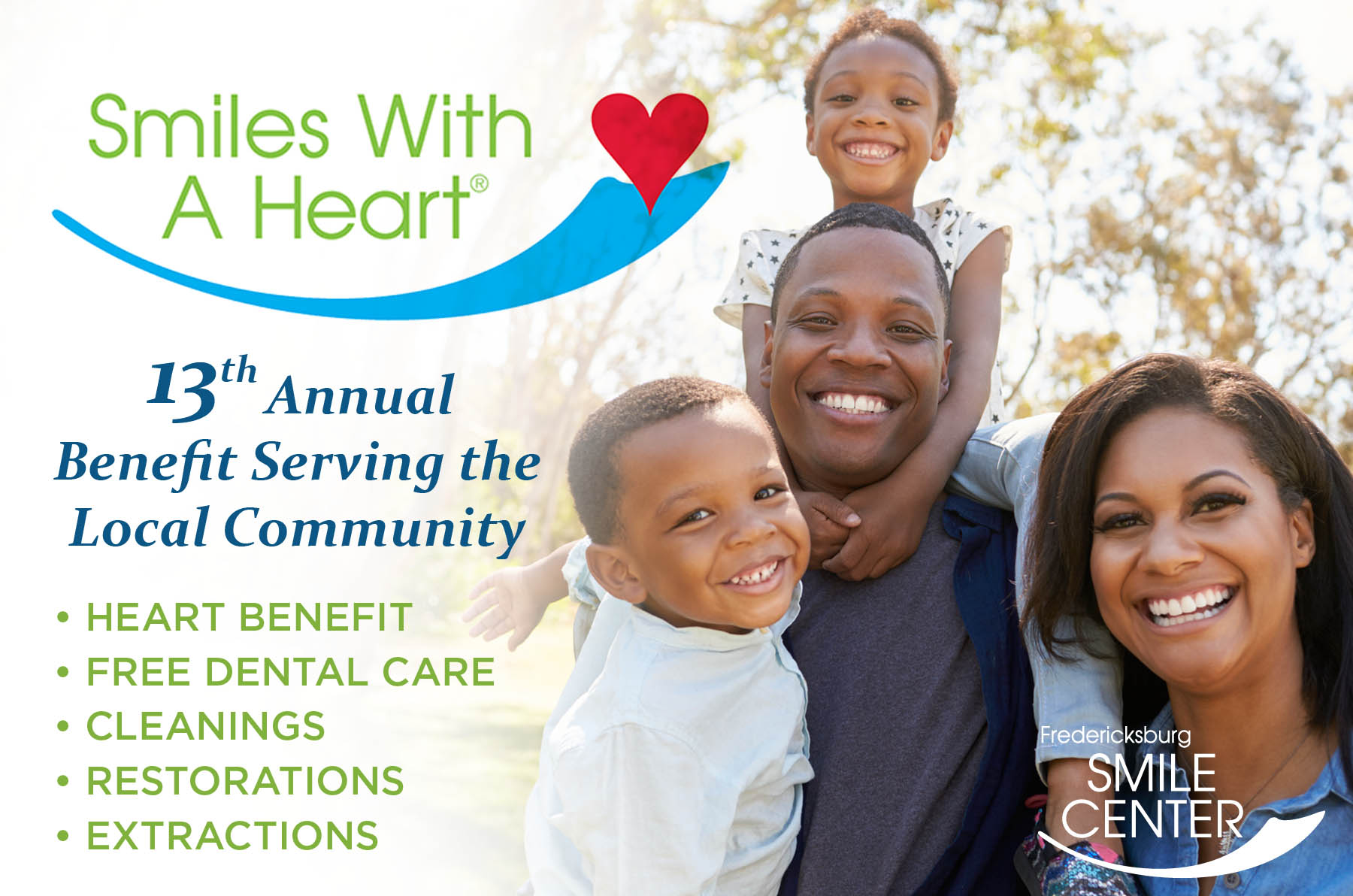 Smile, Fredericksburg! On April 20, 2018, dental professionals from across the region will be joining forces once again to provide the community with a day of free dental care. Fredericksburg Smile Center will open its doors at 7:00 am, and the last patient will be seen at 4:00 pm. Many volunteers will be donating their time and expertise to make this year's free clinic another great success. Fredericksburg Smile Center is proud to host this annual benefit serving the needs of those within the local community. In just one day, the benefit has averaged over $75,000 in free care, reaching a 12-year total of nearly $1,000,000.00 in care for the community.
"There is so much gratification that can be achieved from helping the underserved population. We are always excited to support the community that supports us!" – Dr. Joel Butterworth.
Patients are encouraged to come early, as services will be provided on a first come, first served basis. Lines have been known to form well before the event begins and wait times may be significant. Once all available spaces have been filled, individuals will be placed on the list for notification next year. Appointments will not be given. There are no financial needs tests, and children are welcome. Limited to one procedure per patient. Smiles With A Heart offerings include:
● Restorations  ● Extractions  ● Dental Cleanings
About Fredericksburg Smile Center
Founded in 1985, Fredericksburg Smile Center is a family-focused, whole health, dental service provider. With a comprehensive and gentle approach, Fredericksburg Smile Center services a variety of dental care needs while helping their patients feel at home. Conveniently located in Gateway Village at 2330 Plank Road, Fredericksburg, Virginia 22401
Press Contact
Name: Mary Catherine Bednar

Phone: 540-899-8859

Website: http://smilefredericksburg.com/
Original Press Release.