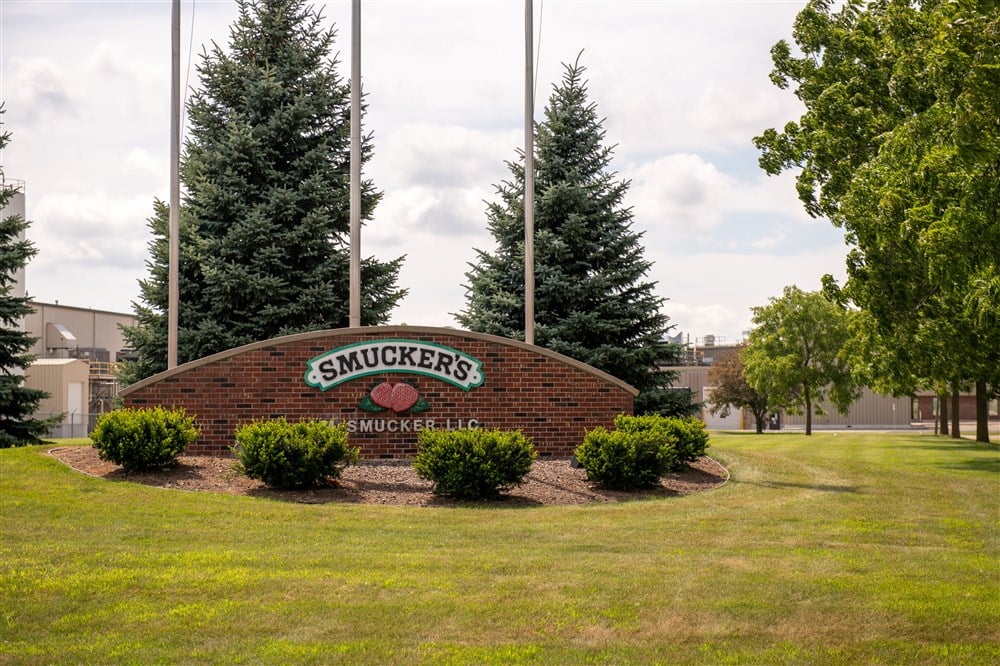 The market doesn't think The J.M. Smucker Company (NYSE: SJM) and Hostess Brands go together like peanut butter and jelly.s
Last week, J.M. Smucker shares fell more than 10% after the company agreed to acquire the maker of Twinkies and other sweet treats for $5.6 billion, or $34.25 per share. This represents a 54% premium to where Hostess shares were trading on August 24 when rumors of a potential takeover began. Wall Street has been largely critical of the purchase — for more than just the hefty price tag. 
Prior to the announcement, J.M. Smucker was on a quest to sell off less profitable businesses (including Pillsbury, Hungry Jack and Crisco) and focus on a core portfolio of food brands. As Bank of America noted, bringing Hostess, Voortman Bakery and several lesser-known brands into the mix is an abrupt departure from this multi-year streamlining strategy. And given that Smucker's prior integrations have had mixed results, the firm considers Hostess' "execution risk" to be significant. 
The 125-year-old company has acquired 17 companies, mostly from private equity firms. In recent years, it has pushed into the pet foods space, most notably buying Rachel Ray Nutrish parent Ainsworth Pet Nutrition in 2018.
Pessimism toward the fruit spread maker's latest takeout has been spreading indeed. Bernstein and Goldman Sachs say the stock is a sell. Several others have taken a neutral stance but lowered their price targets because of the elevated uncertainty. On the other hand, TD Cowen started covering the stock last week with an Outperform rating.
What is the average revised SJM target since the Hostess rumblings started? Around $146. On Friday, the stock closed at $126.83 — well below not only this average but also the Street's most bearish forecast, Deutsche Bank's $135. 
Sometimes the market overreacts.
Why Did J.M. Smucker Buy Hostess?
In the post-pandemic world, consumers crave convenience as much as sweets. In turn, the snack food industry is experiencing a renaissance. With adults back at the office and children back at school, fast-paced lifestyles are creating more occasions for on-the-go calories — even less than healthy ones. Smucker is capitalizing on the trend by expanding its assortment of desk drawer and lunch box snacks. 
The addition of decades-old, iconic brands like Twinkies, Ho Hos and Ding Dongs will make Smucker more of a snacking powerhouse. It has been witnessing impressive growth in Uncrustables frozen sandwich sales. Along with solid coffee sales and a lapping of the Jif peanut butter recall, this drove an earnings beat last quarter. A testament to the staying power of snacking trends, management is betting that more convenience in its lineup supersedes the recent divestiture plan. 
It's a bet that could lead to more than just sales growth. Smucker anticipates that overlapping Hostess operations can drive $100 million in run rate synergies. This makes the $5.6 billion purchase price more palatable and could lead to even stronger profit margins. In fiscal Q1 of 2024, margin expansion was achieved across all segments, including pet foods — which now accounts for roughly one-fourth of revenue. Besides adding approximately $1.5 billion in annual sales, Hostess is expected to be earnings accretive in year one.
Is J.M Smucker Stock Oversold?
Last week's irrational drift from Wall Street targets is only part of what makes SJM oversold. From a technical perspective, the stock continues to hang outside the lower Bollinger Band, an area from which it has historically bounced back. Now 22% off this year's record high, SJM has a 23 relative strength indicator (RSI) that also suggests oversold conditions are here.
The good news for long-term income investors? The stock's recent drop has pushed the dividend yield up to 3.3%, its highest level in over a year. The dividend has been increased for 26 straight years, a streak that is bound to continue given the cash flow boost that Hostess will provide.
Smucker shares are trading at 13x this year's earnings estimate. This makes it the third least expensive S&P 500 packaged food stock after Conagra and Kraft Heinz. Hershey and Mondelez go for 22x earnings. Kellogg and General Mills, which are also upping their snack games, are at 15x. 
Over the last 15 years, SJM has generated an 8.5% annualized return compared to a 5.5% packaged foods industry average. With sellers on a sugar high, patient value investors have a tasty opportunity.