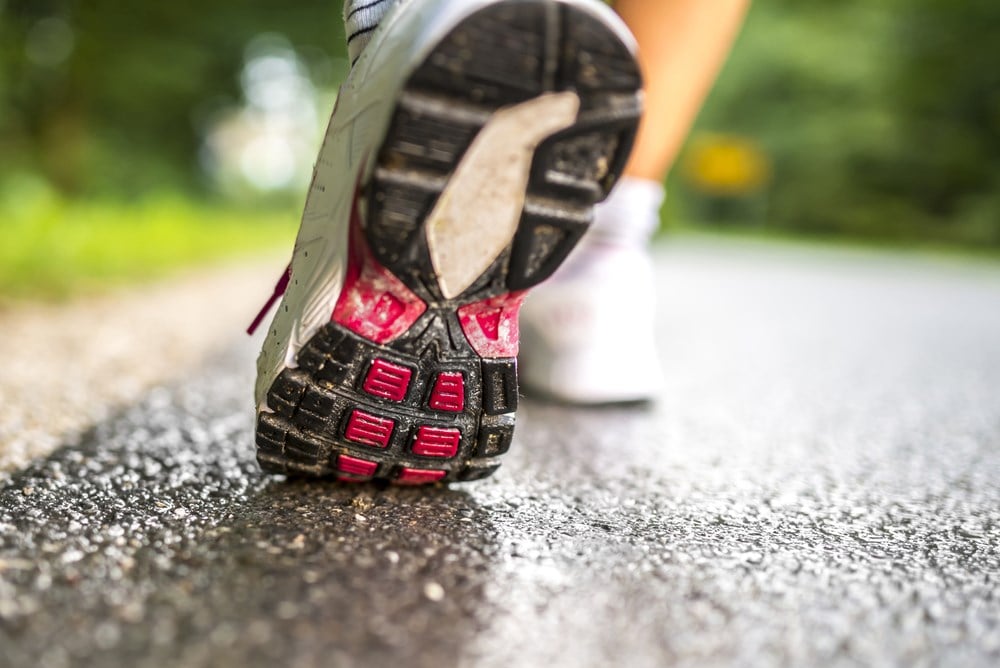 Shares of On Holding (NYSE: ON) were down about 10% following the Q2 earnings release, but this was an opportunity to buy more shares, not cut losses. The company's results are a testament to execution that includes a lean into direct-to-consumer and digital and also suggest solid results from Lululemon (NASDAQ: LULU) and Nike (NYSE: NKE).
The only bad news is that FX headwinds cut into the bottom line, but that can be overlooked, given the company's growth trajectory and leverage. The takeaway is that shares are trading at the lowest level in nearly 2 months but are still above critical support and moving consistently with this year's uptrend. 
On Holdings: Growth Slows, But Guidance Is Raised 
On Holdings is experiencing a slowdown in growth but still outperforms the consensus estimates. The company reported CHF 444.3 million in revenue, an increase of 52.3% compared to last year, which beat the Marketbeat.com consensus on an adjusted basis. Sales are up 60% on an FXN basis, with DTC up 54.7% to outpace Wholesale by 370 basis points. 
DTC, the higher-margin channel, is up to 36.8% of the revenue and growing with strength seen in all regions and categories. Asia led regionally with growth of 90%, followed by 60% in the Americas and 29% in Europe. Shoes, the core business, led on a product basis with a growth of 53%. Even so, apparel and accessories were strong, with growth of 46% and 45.5%. 
The margin was aided by sales leverage, product mix, and full-price selling in the DTC channels. This led to a 440 basis point improvement in gross margin, adjusted EBITDA nearly doubled, and positive net income was achieved. The only bad news is that CHF 0.04 in earnings is down on a YOY basis and below consensus due to FX headwinds. 
The company raised guidance because of the Q2 strength and perceived momentum for H2. The new revenue target is CHF 1.76 billion, which implies full-year growth of 44% and 2nd half growth near 30%. This is slightly below the Marketbeat.com consensus estimate but may not be comparable because of currency fluctuations.
The Analysts Are On Board With On Holdings 
There are 16 analysts with current ratings for On Holdings, a significant figure showing a moderate conviction from the sell-side community. They peg the stock at Moderate Buy and have maintained that rating for at least the last 12 months. More importantly, the price target is trending higher than last year, last quarter, and last month. The price target is now above the price action, but that isn't the critical detail.
The critical point is that the previous price target set below consensus was in early April 2023. The 11 revisions that have come out since then are all well-above the consensus and have the market trading closer to $40. That's about 30% above the newly-discounted price action. 
On Holdings trades at a relatively high 55X earnings, compared to peers like Nike and Lululemon, which trade at 29X and 32X their earnings. They aren't growing as fast as On Holdings but are more established and do not have the same FX headwinds. This fact may weigh on prices in the near term, but the 2023 uptrend remains intact. 
Lululemon reports at the end of August, Nike in mid-September, and Nike at least has set cautious guidance. That could set it up for a substantial earnings beat when it reports. Twelve analysts have lowered targets recently, and none have raised them, so the bar could be set low. 
Price action in ONON fell double-digits following the release but appears to have found support above the 150-day moving average. This is consistent with critical levels associated with the post-IPO price action and 2023 reversal. Assuming these levels hold as support, this stock should begin to consolidate soon and prepare for a rally that could begin later this year or early in 2024.