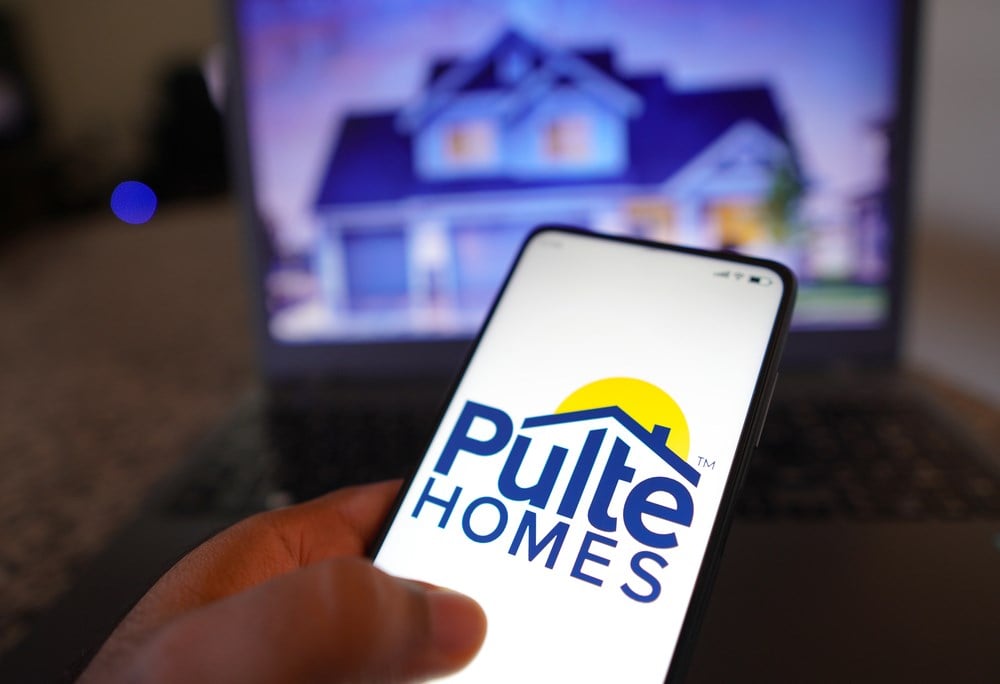 A stressing point in the United States economy has been the rapid rise of interest rates affecting the underlying cost of a 30-year mortgage, where some would-be home buyers decided to postpone or outright cancel their plans of buying a home. What is also true for all home builders is the concerning advance of cancellation rates in their existing deliverables; however, today's market seems to be showing signs of possible stabilization in those metrics.
Pulte Group (NYSE: PHM) has reported its first quarter 2023 earnings this morning, showcasing a most pleasant increase across its financials and fundamental drivers alike. Back in 2021, the home builder reported an alarming rise in cancellation rates for their existing offerings, reaching as high as 19% and making everyone believe that the company was deemed for failure, the view was even reflected in Pulte Group stock selling off by 42% in the first half of 2022.
Today's report gave bears a cold water bath, posting cancellation rates at 13% for 2022, an indication of a recovering buyer market and demand for Pulte home offerings.
By the Numbers
Pulte Group president and CEO Ryan Marshall stated in today's earnings press release that "Within an evolving macro environment, consumers across all buyer segments and price points continue to demonstrate a strong desire for homeownership. With interest rates more stable and the supply of new and existing homes generally in balance with demand, we remain optimistic about the housing industry as we navigate this phase of the housing cycle." 
Mr. Marshall is right about one thing: the business has strong momentum currently. Posting a 14% revenue increase across home sales and financial revenues, the company retained more of these gross figures by achieving a home sale gross margin of 29.1%. All told, the high efficiency and adaptability of the team allowed bottom-line net income to advance by 28% annually.
With profitability at record highs, according to Pulte Group financials, the company was able to reward shareholders by buying back 20.9 million shares in the open market and announcing a further $1.0 billion increase to the company's share repurchase authorization. 
Unit backlog outstanding as of the reporting date was a total of 13,129 homes for a total value of $8.0 billion, while these figures are down 33% from 2021's 19,698, the decrease in respective cancellation rates makes the backlog quality attractive for the coming deliverable periods.
What is calming for those investors worried about a possible slowdown in the housing market, and the added necessity for Pulte to pivot quickly is the reduction in the debt-to-capital ratio during the quarter. Currently, debt accounts for only 18.1% of Pulte's balance sheet and 7.2% when adjusted for current cash balances in excess of $1.3 billion.
Steady as She Goes
Many bears expect the housing market and the participating builders in the space to decline significantly; however, despite Pulte Group analyst ratings signaling similar bearish views, there are still plenty of ways that investors can ride the value creation path Pulte is undertaking.
Moreover, analyzing Pulte's position from comparable peers' perspectives, it becomes evident that the former is the most profitable operation in the market, so investors will be well served by avoiding opposing views.
Achieving a 30% plus return on invested capital places Pulte above peers like D.R. Horton (NYSE: DHI) and Lennar (NYSE: LEN), who achieved a return on invested capital of 20% and 14%. Despite being the excellent choice in the group and keeping further upside for shareholders via repurchase programs and dividends, there is still some truth to price targets today.
While Pulte shares are up around 2.5% today, the Pulte Group chart suggests a double-top pattern has formed around the $64-$65 mark, implying a possible decline soon.
Where should investors place alerts on their watchlists if today's prices are on the upper end of the value spectrum? According to the latest financials reported for Pulte, the company is carrying a NAV (Net Asset Value) computed as total assets minus total debt per share of $55. Subsequently, Pulte's book value per share lands closer to $41.
This range of $45-$50 showcases historically strong support levels for the stock; perhaps investors are better positioned by weighing a potential pullback to these critical fundamental and technical levels and setting up tightly for a new rally.