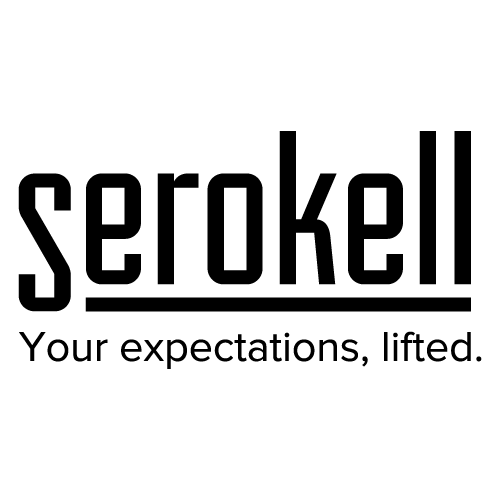 Serokell is a fast-growing IT company specializing in functional programming for business and science. Since its inception in 2015, Serokell has been involved in complex projects in FinTech, EdTech, and BioTech for clients worldwide. 
With its team of experienced software engineers, computer scientists, mathematicians, and designers, Serokell develops customized solutions for the most challenging business problems. The company's portfolio includes the development of new cryptocurrencies and financial platforms with DLT and smart contracts integration, as well as the creation of new domain-specific programming languages. Serokell has designed a token ecosystem on Ethereum, developed a cryptocurrency exchange with KYC compliance, and devised programming languages to support the functionality of the Tezos blockchain platform.
The company also performs security audits and system monitoring to ensure the seamless functioning of the IT systems for most complex enterprises. 
Serokell's high reputation has been recognized by a number of independent market research agencies such as Clutch, IT Firms, Top Developers, The Manifest, and others. Among recent accomplishments is Serokell's inclusion in Clutch's global list of best artificial intelligence companies. It is also among the top San Francisco machine learning developers and the best Los Angeles blockchain firms. This month, Serokell was also ranked number one among the top B2B partners in Estonia, where the company is headquartered. 
With a base of 500,000 users, Clutch is the leading rating and review platform in IT and marketing. Inc. magazine has named it one of the 500 fastest-growing companies in the United States. The market researcher selects the top performers after thoroughly reviewing several factors, including user feedback and overall reputation in the industry. Serokell is proud to be on Clutch's list of top IT service providers. 
One of Serokell's definite advantages is that its applied solutions are built on a solid academic foundation. The company's in-house research unit, Serokell Labs, collaborates with several educational institutions in artificial intelligence, distributed systems, programming language theory, and various aspects of computer science. This synergy enables the company to put theory into practice and develop innovative software for biomedical research, e-commerce, financial services, and other areas.
Serokell also runs its own educational project aimed at both programmers and business professionals looking for new technological solutions to their problems. Serokell Academy offers free video lectures on a wide range of topics, such as machine learning, functional programming, cybersecurity, etc.
Serokell's other activities include participation in several open-source projects, such as developing the Glasgow Haskell compiler and a data analysis tool for biotech researchers. 
A willingness to drive science and business solutions, coupled with an openness to new challenges, is the company's strong suit, attracting partners for long-term collaboration.
Media Contact
Company Name: Serokell
Contact Person: Denis
Email: Send Email
City: Tallinn
Country: Estonia
Website: serokell.io