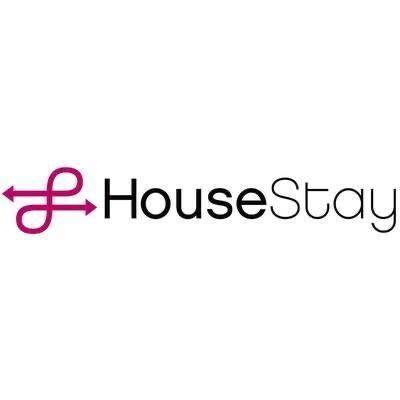 The real estate market witnessed a series of evolution over the years, with the internet and tech advancement further driving the market and bringing innovative solutions, such as fully furnished monthly apartment rentals and short-term furnished rentals, to property owners, tenants, and other stakeholders. In a related development, tenants seeking temporary housing have had to make a decision choosing between HouseStay, a platform focused on extended stays and traditional OTAs, such as Airbnb, VRBO, and Booking.com. Consequently, there is the need to compare both options, highlighting their differences and suitability for landlords and tenants.
Modern travelers have often resorted to short-term rental (STR) sites to find suitable accommodations. The accessibility of different types of apartments on such platforms has undoubtedly endeared them to users. However, these OTA's have significant drawbacks when considering a stay for a few months versus a few nights. Some of the shortcomings such as high service and cleaning fees are clearly evident, but the lack of consistent quality and unverified homes results in consumer anxiety, especially when considering medium to long term stays. Consequently, HouseStay is offering a better experience to renters as they seek short-term or long-term stays.
One of the major advantages of HouseStay over OTAs is the guaranteed quality that comes with offering only verified inventory. For Example, HouseStay Select listings offer a video tour of the entire home, so you can get comfortable with your home away from home.  The user-friendly platform only lists verified inventory, as opposed to OTAs that allow any property owner to feature even their primary residence without verification. HouseStay offers different types of properties, including fully furnished apartments, lofts, condo's, townhomes, single family homes, guest houses and more with all utilities included in the monthly rent for such extended-stay apartments.
HouseStay also vets all parties on the platform, including hosts and tenants, ensuring the safety of all stakeholders. Unlike traditional OTAs that do little to protect property owners, HouseStay offers a more seamless experience between landlords and tenants, screening both parties to ensure a unified transaction.
The 100% automated solution developed by the HouseStay booking platform offers a more streamlined self serve booking experience and is carefully designed to meet the growing and diverse needs of working professionals and tourists looking for high quality Extended Stay Apartments. The platform helps to eliminate the difficulty in using OTAs, by automating the traditional rental process and ensuring full transparency for all parties, including price transparency and results in lower fees for both landlords and tenants interested in leasing a furnished apartment, month to month.
For further information about HouseStay and the amazing features of the platform, visit - https://www.housestay.com/. HouseStay can also be found across social media, including Facebook, LinkedIn and Instagram.
Media Contact
Company Name: HouseStay Inc.
Contact Person: Media Relations
Email: Send Email
Address:8660 Burton Way, Suite 102
City: Los Angeles
State: CA 90048
Country: United States
Website: https://www.housestay.com/