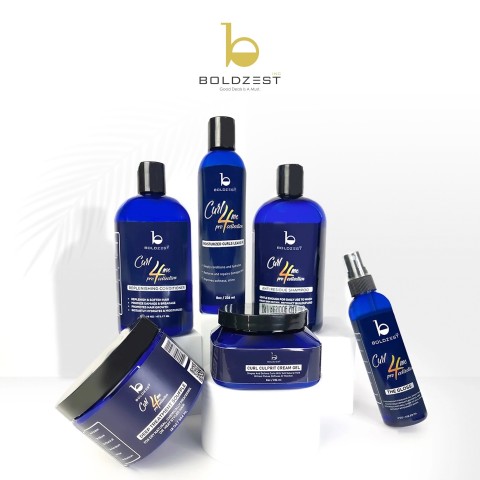 Boldzest is a clean beauty brand that focuses on health and wellness. The brand's product philosophy is centered around effective, non-irritating, and simple natural ingredients and gorgeous hair.
Boldzest believes that life is not perfect, but your hair and skin can be. Hence, they use high-quality and clean ingredients for customer satisfaction. The enterprise is adept at promoting healthy hair growth, repairing weak and broken hair shafts, and treating scalp conditions, among other incredible services.
The story of Boldzest began with one Bold decision. Founder Dalmane Smith constantly loved to experiment with his hair, from texturizers to bleaching and hair dyes. Eventually, this took a toll on his hair, causing severe damage. When turning to natural hair care products, they were not only expensive but did not perform well.
That's when Dalmane decided to make a hair product that would work for him and others with the same problem. Making the big decision to take the last $300 of his hard-earned money, Dalmane began procuring natural ingredients and experimenting with different formulations in his kitchen.
After three years of trials, errors, and testing on a group of volunteers, he finally got the desired results. Excited about his new product, he shared it with his family and friends to test out too, and to his hope, they also loved it; thus, Hair Prep VI was born. With the success of Hair Prep VI, Dalmane felt even more inspired to create the Curl 4 Me Collection to further help gain and maintain healthy hair.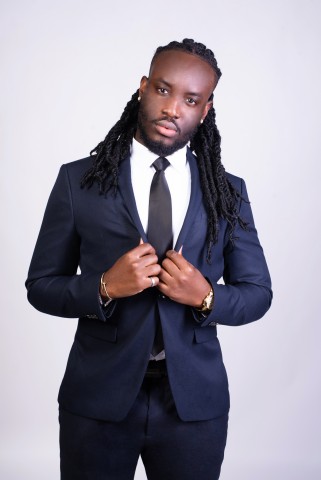 Today, Boldzest is well on its way to being one of the major global producers of natural hair care, skin care, and household products. With the acumen and insight of Dalmane Smith, Boldzest has developed thorough inclusiveness and accessibility. "We have a product for each individual's needs, making it easier to obtain your best skin and hair," Dalmane said.
One of the company's profound qualities is its sustainability. They strive to have an earth-friendly approach when sourcing the ingredients for its products. This is complemented by Revolving Packaging Standards. "No packaging is perfect, but we ensure to leave the least impact by updating ourselves to the latest innovative standards," said Dalmane.
It's pertinent to note that Dalmane Smith is an immigrant from Jamaica currently living in the United States. He is an author, and his book, called atonement of Innocence, is available on Amazon, Barnes, and Noble. Dalmane is not resting on his laurels yet. His dream for Boldzest is to be in retail stores in the next few years.
Boldzest's services are predicated on the business principles and core beliefs of professionalism, industry knowledge, reliability, flexibility, and excellent customer service. Dalmane Smith recently revealed the brand's skincare products will launch in December 2022, with the brand's household products following soon after.
The company's products and services have elicited rave reviews from its clients. "You need this in your life! It makes your curls pop, your twist or braid outs defined. Oh, did I mention the moisture and shine" An excited Lisa H spoke of Boldzest's Curl Culprit Cream Gel.
To have an in-depth look at the fascinating products of Boldzest, check out the company's website and Instagram page.
Media Contact
Company Name: Boldzest
Contact Person: Dalmane T. Smith
Email: Send Email
Country: United States
Website: https://boldzest.com/