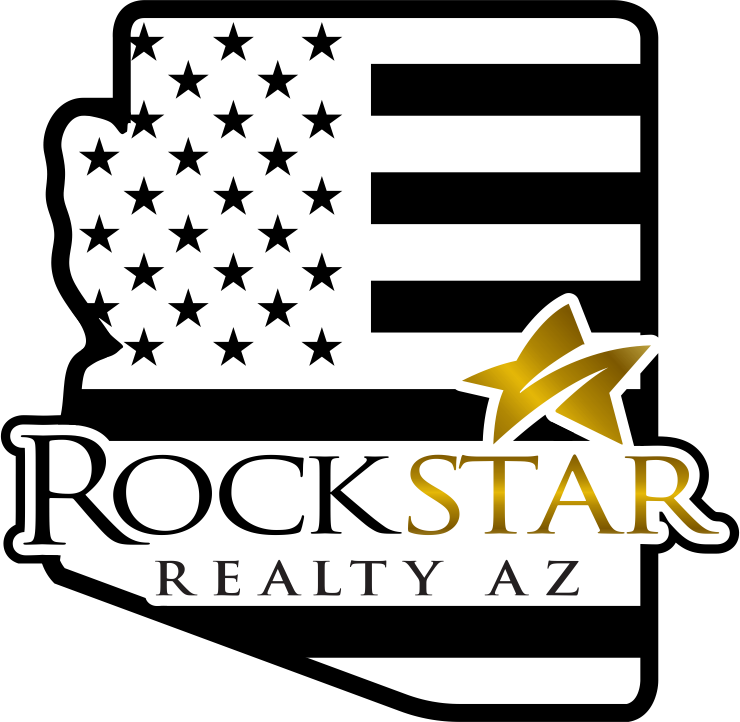 Rockstar Realty AZ has always been about creating real estate partnerships for life and earning a client's repeat business and referrals. Nobody takes real estate more seriously or works harder to provide the best possible real estate experience for their clients. While Rockstar clients have always appreciated their level of professionalism and results, they wanted more. They wanted savings! And Rockstar Realty AZ listened and created the first real estate membership program designed to reward client loyalty.
If you are contemplating buying or selling a home, make sure you are working with Rockstars that go above and beyond to serve their clients and create real estate partnerships for life. The trademarked "Home4Life" program by Rockstar Realty AZ is the first of its kind, designed to solidify real estate partnerships by first earning new business and then offering savings unprecedented in the real estate industry. Their Home4Life Loyalty Program has saved their clients over $300k in the last couple years and they are just getting started! 
Loyalty Benefits to Veteran Buyers
Rockstar Realty AZ believes that nobody deserves loyalty more than the brave men and women that willingly sacrifice to serve this great country.  Rockstar Realty AZ contributes 20% of their buyer commissions to help veterans (and active military) realize the dream of homeownership. Then when it's time for a new home they will not pay a listing commission (just a nominal transaction fee) when using Rockstar Realty AZ for their new purchase. Veterans will also receive 50% discounts on their escrow fees, and reimbursed appraisal fees when using their preferred lending partners.  
Rockstar Realty AZ believes in educating their Buyers and offers a host of educational videos to ensure their clients are well versed with the process, timelines, paperwork and expectations of all parties. Home4Life buyers receive free credit review and guidance to ensure the best possible rates, discounted escrow fees with their title partners and reimbursed appraisal fees for their veteran buyers.  Rockstar Realty AZ clients can expect timely communication, guidance, professionalism and outstanding results!
Loyalty Benefits to Sellers
All Home4Life sellers also pay no listing commission (only a transaction fee) to sell the property they acquired with Rockstar Realty AZ and now purchasing a new property through them as well. Those sellers experience an average savings of $13,000 that can be used towards their down payments, buying down interest rates, home improvements for their new home, or any way they choose.
No listing commission does NOT mean discounted services, and each property receives professional pictures, virtual tours and slide shows, as well as individual property websites.  They also promote these listings to over 1,000 websites and media venues to ensure maximum exposure and Seller's will receive a weekly performance report on listing activity, viewings and showings.
About Rockstar Realty™ Home4Life Program
Rockstar Realty AZ is a full-service real estate brokerage, not a discount brokerage. Their Home4Life™ Loyalty Program offers a wide range of valuable benefits with their full complement of brokerage services, along with the savings their clients deserve.
The Owners/Brokers of Rockstar Realty AZ have 40+ years of experience between them, along with numerous professional Realtors serving the valley.  Rockstar Realty AZ is the only full-service real estate membership brokerage providing Gold Star Service along with Membership Savings.  Nobody takes real estate more seriously than this brokerage and their team of Rockstars.  For an exceptional real estate experience, coupled with unprecedented savings let Rockstar Realty AZ earn your business for life!
Check out their google reviews which have nothing but 5-star ratings.  
Media Contact
Company Name: Rockstar Realty AZ
Contact Person: Michelle Tatka
Email: Send Email
Phone: 602-380-7777
City: Maricopa County
State: Arizona
Country: United States
Website: https://www.home4life.us/