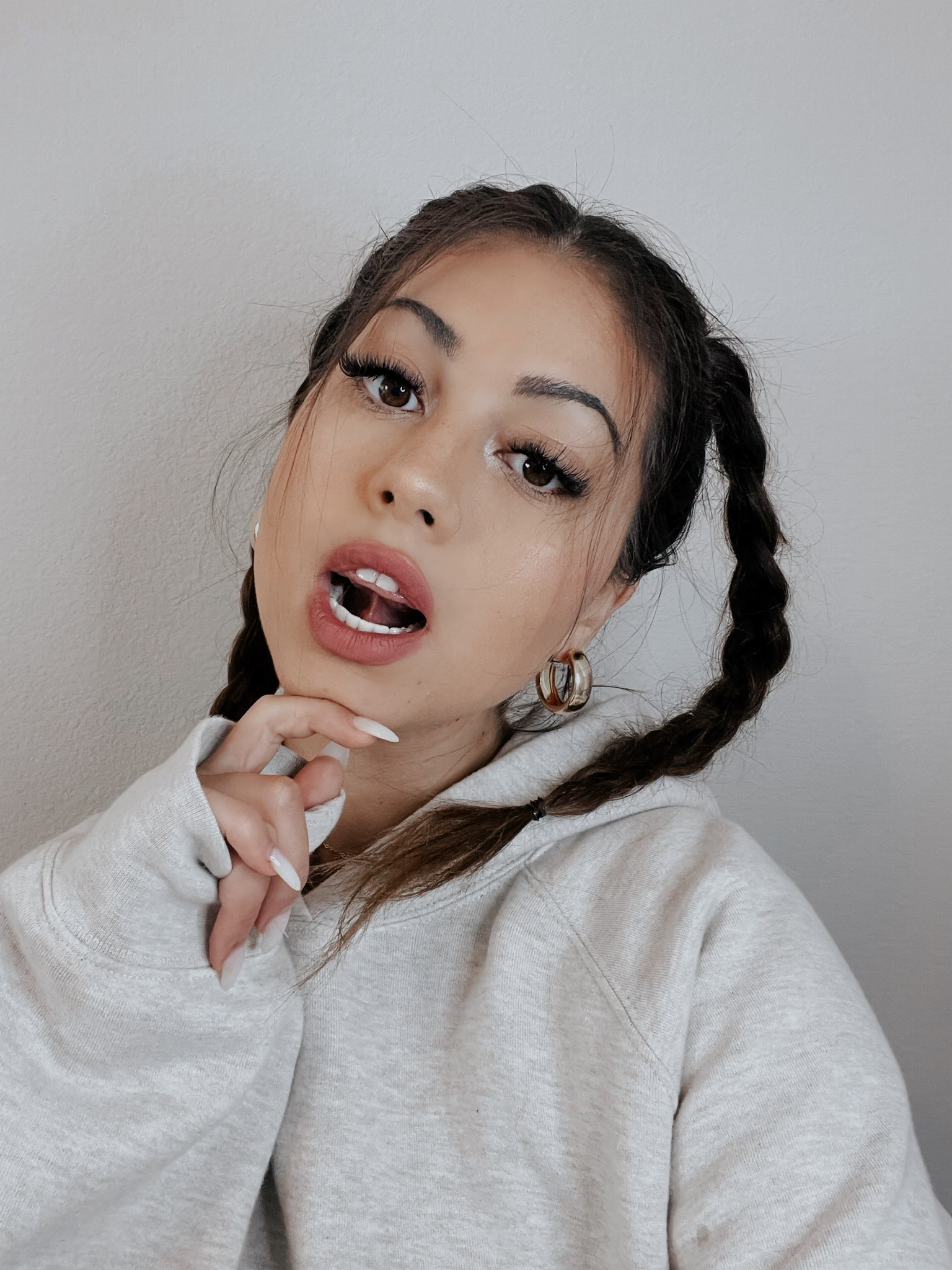 If you are a person who loves skin care and hair care and want to improve your routines and methods. Make sure that you follow Miyaeva Ranea. This gorgeous woman is all about self-care. Miyaeva Renae is a social media sensation who has over 6 Million followers on TikTok. She recently launched her self-care product called "Spa Night." Her step-by-step night self-care routine can fix all your problems.
Her night kit includes the "Hydration Cleanser, Gommage Exfoliating Gel, Safron Ebergizing Vitamin Mask, Harmony Glycopolymer Solution, and Botanica Souffle Creme." Her skin care products are luxurious. Spend a high of self-care with your very own Miyaeva Spa Night. Having skin that you are confident in is the key to your success. Her products leave skin with a mate finish look making skin Tik Tok ready! You can buy her Spa Night from SONÄG.
Treating your hair with masks serums and conditioners has become a norm. Miyaeva Ranae has the best hair care routine to keep her hair looking and feeling stunning. She thinks that people who have a better hair care routine at home have better scalp. Miyaeva Ranae has her step-by-step hair care routine which includes organic shampoo, conditioner, and essential oils. Her hair care routine can fix all your hair problems. She washes her hair and then uses a bamboo brush to brush her hair for 3 minutes.
She understands that oiling is the most important part of the hair care routine. She applies natural oils to protect her hair from damage. After leaving the hair straight for two hours with the oil she then proceeds to wash them. The shampoo which she uses is 100% organic. She applies conditioner and serum to regain her hair strength. Follow her on Tik Tok and Instagram to get the list of all her organic hair care products. Miyaeva Ranae is a Tik Tok sensation and influencer. She wants to transform the world of self-care with her products.
About Miyaeva Ranae
Miyaeva Ranae is a beauty and lifestyle blogger. She is famous for posting content on TikTok and Youtube. TikTok is her major source of fame. Her most viral TikTok got over 14 million views. She gained popularity for her skin care, hair care, and travel videos. She is selling her products on Amazon. She has over 151 million likes on Tik Tok. She has also collaborated with Sonäge skincare to create a self-care bundle. She also has a YouTube channel where she shares her life activities with her fans. Her goal is to inspire, uplift, motivate, and entertain people from around the world. "KYLIE JENNER" has personally sent her "KylieSkin" products.
Follow her on Tik Tok to stay tuned for her new products, skincare, hair care, and much more! She is confident that after using her products you will look and feel your best.
Check out her Amazon account. She has nothing but 5-star reviews. Contact her now to get your first quote!
Media Contact
Company Name: Miyaeva Renae Irish
Email: Send Email
State: Washington
Country: United States
Website: https://www.tiktok.com/@miyaevarenae