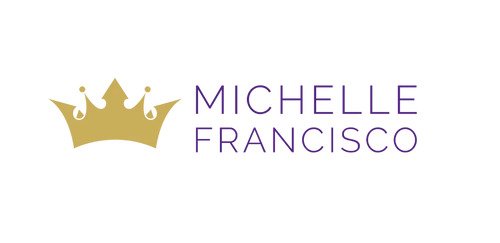 Michelle Francisco is a vegan and cruelty-free beauty products company proficient in supplying its clients with the best, eco-friendly cosmetics and skincare products.
There is a rise in awareness regarding the various benefits of using organic care products, which has resulted in a rise in sales. Demand for skincare products, specifically in the organic segment, is expected to maintain strong growth thanks to innovative companies like Michelle Francisco.
Healthy skin is not an overnight process, it takes a concerted effort to have one. Linden Tyler said: "Invest in your skin care. It's going to represent you for a very long time''. Michelle Francisco was created for customers who have the same vision as Linden. The company's products are made using clean and minimal ingredients that only benefit and nourish the skin.
Michelle Francisco, operating in Canada and USA, employs plant-based formulas for skin care & cosmetics, developed with scientifically proven ingredients.
It's pertinent to note that plant-based skincare is different from other beauty products due to its use of botanical ingredients. Naturally grown herbs—the type so profoundly made by Michelle Francisco—and their extracts, from plant oils to acids, have many strengths that make plant-based skincare worthy of that coveted place on your bathroom counter.
Michelle Francisco is proficient in facials, skincare treatment and skincare products including Derm Masks, Soaps, Creams, Anti-Aging Serum, Gel Moisturizers as well as an assortment of effective beauty products for the face and lips.
Speaking about its services, the CEO of the company said: ''We, at Michelle Francisco, aim to create the world's purest organic and all-natural line of cosmetics, beauty products, and skin care. We truly believe that using natural, eco-friendly products is the safest and most effective way to look and feel your best''.
Michelle Francisco is a customer-centric company with customer satisfaction at the epicenter of its services. The company's values are enshrined in the business principles and core beliefs of accuracy, performance, reliability and integrity. The company is replete with friendly, well-trained, dedicated personnel ready to serve clients at a moment's notice. One of the company's most prominent qualities is their fast shipping of products worldwide which earned them rave reviews from its esteemed clients.
To engage the services of Michelle Francisco, check out the company's website at michellefranciscobeauty.com/
Media Contact
Company Name: Michelle Francisco Beauty
Contact Person: Michelle Francisco
Email: Send Email
Country: United States
Website: michellefranciscobeauty.com