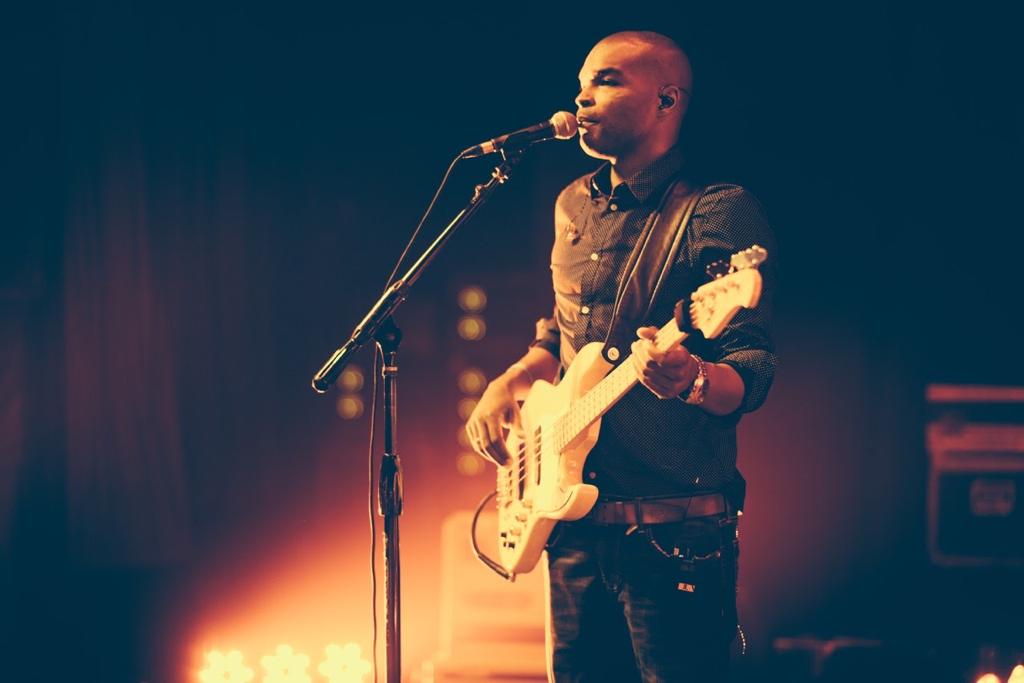 Mardonio Cordoba leader of groundbreaking Colombian gospel band Generacion 12
By: Damaris Sacoto
Nashville, TN - Generacion 12 is up again for another major nomination from the Gospel Music Association Dove Awards for Spanish Language Album of the Year. The Colombian band with studios in Bogota and Miami has a diverse sound mostly thanks to the influence of Mardonio Cordoba. The Spanish language band, who has collaborated with major names such as Kim Walker and Delirious, has released worship songs in rock, worship and urban sounds.
Mardonio, who is co-founder of the band and lead bassist, has infused a more urban sound into the group's production which has led the band to be noticed by the judges of the Gospel Music Association.
Mardonio, is a lifelong musician. He is one of few Colombian musicians who has fused urban music with traditional worship sounds, rock and local tunes such as vallenato. As co-founder of the group he has carried the group through various stages of growth from being a local church band to becoming Latin America's most acclaimed worship band.
Under Cordoba's leadership, Generacion 12 became the first Colombian band to be signed by Sony Gospel a milestone for Latin America's fast emerging Christian music industry. His strategic leadership is also credited for successful concerts filling up the largest venues across latin American including Estadio Monumental (Perú), Antonio Vespucio Liberti (Argentina), Coliseo El Campín (Colombia).
"Cordoba has been the engine that keeps us going through various stages of our trajectory, his musical talent is matched only by his visionary enthusiasm to bring quality worship across the Americas", stated Dove Award winning Loren Castellanos.
For "Sana Nuestra Nación",  Mardonio hired the known Australian producer Bede Benjamin Korporaal to take Generacion 12 sound to a new level. Cordoba also incorporated various colabs with musicians such as Daniel Calveti, Maverick City Musica and Musiko bringing Generacion 12 for the first time to produce urban sounds including worship hip-hop.
The GMA Dove awards will take place in Nashville and air exclusively on TBN and the TBN app, Friday, October 21st at 8:00 p.m. ET and 10:00 p.m. ET, with an encore presentation on October 28th, 2022 at 8:00p.m. ET and 10:00p.m. ET.
Media Contact
Company Name: El Norte
Contact Person: Pablo Torres, Executive Director
Email: Send Email
Country: United States
Website: www.bellavistacommunications.com