Spot Migration Launches New Service: Onsite IT Support Services in Evanston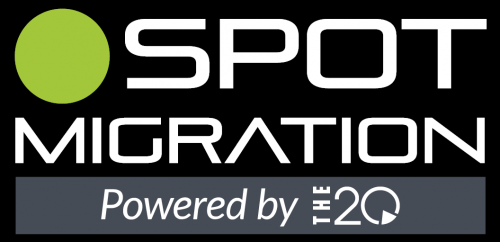 Evanston, United States - November 30, 2021 —
In this day and age, it is becoming increasingly difficult to find the time to manage every aspect of a business. Spot Migration understands these challenges and has launched a new service that will provide companies with Onsite IT Support Services.
Spot Migration offers this kind of service to small and medium-sized businesses that need help with their computer systems. The Onsite Techs are available 24/7 to provide on-demand service for all of a business' technology needs. They will fix any problem that is preventing a business from conducting daily operations smoothly.
By partnering with Spot Migration, businesses can save time and money by eliminating the need to pay for downtime caused by computer problems. The company launched an onsite IT Support in Evanston to ensure their clients are getting the best service possible at a reasonable price.
The team at Spot Migration specializes in setting up a computer system so that businesses won't have any issues or problems with their workflow. They can also troubleshoot any computer-related matters, such as data recovery, virus removal, malware removal, hardware installation/repair services, software installation/repair services, and more!
Businesses might have experienced the benefits of remote IT support previously, but sometimes they need someone in your office to provide onsite IT services so they can work more closely with your team. This is why Spot Migration has come up with Onsite IT Support Services.
Spot Migration offers IT Support solutions to companies, with their main goal is making the company more productive without sacrificing quality. Onsite IT Support Services are designed to be fast and reliable. Onsite Techs will provide you with the same service that is available at a small fraction of the cost on an Onsite visit, which saves your company time and money.
Properly monitoring and maintaining your IT systems means a company will never be stuck in an unpleasant situation. As a small business owner, you know the importance of having a tech partner in these situations.
Spot Migration is a first-rate in-person IT support company that visits businesses and provides help onsite. With their certified engineers at your event, you'll find it hard to beat the excellent customer service they provide as well.
Businesses can schedule an appointment for their team to come out, or they can help remotely from the comfort of your own office. Either way, they'll be there when companies need them most so don't hesitate to reach out.
Spot Migration is located at 1400 E Touhy Ave, Suite 262 Des Plaines Illinois US. For inquiries. If Onsite IT Support Services sound like a good fit for your company, contact their team via phone at (312) 971-8500 or visit them online at spotmigration.com about how they can help your business grow by providing high-quality technology solutions.
Contact Info:
Name: Matthew
Email: Send Email
Organization: Spot Migration
Address: 1400 E Touhy Ave, Suite 262 Evanston, IL
Phone: 312-971-8500
Website: https://spotmigration.com/
Release ID: 89054956