Show Crew Plans Celebrations All Over Texas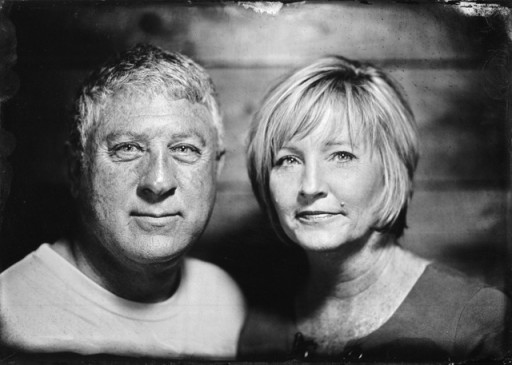 Bob & Kelli Phillips
Hosts of TCR
DALLAS - September 9, 2021 - (
Newswire.com
)
"Texas Country Reporter", the television show that started on a Dallas TV station in 1972 and expanded to statewide and eventually nationwide syndication, begins its 50th season on the air the weekend of September 11 and 12. The show producers say their program is the longest running independently produced TV show in American television history.
Started by a group of TV news reporters at the CBS affiliate in Dallas, the show was made up of stories about ordinary people living their lives in some extraordinary way and about Texas history and culture. The hosting duties were originally passed around, but Bob Phillips soon became the permanent "face of the show" and has continued in that role for almost five decades.
In celebration of the show's historic milestone, every episode of "Texas Country Reporter" this season will feature "Golden Moments" from stories taken from past episodes of the show, as well as new stories filmed around the state. Some episodes will have "Return Trips" to check in on stories filmed decades ago. The show will also feature scenes from the past five decades in juxtaposition to current-day shots.
Bob and his wife and co-host Kelli Phillips will travel around the state for the next 16-months appearing on stage with local symphony orchestras and bands in an originally scored program called "A Texas Tribute," a mixture of Texas-themed tunes played by the orchestras and Texas readings by Bob and Kelli.
Bob's book, "A Good Long Drive," was released earlier this week. The memoir is both the author's personal story and the story of how an unlikely local TV show that made heroes of rocking chair makers, poets and barbecue cooks lasted well beyond its expected lifespan and became a Texas legend. It is available from University of Texas Press, in bookstores and on Amazon.
Bob and Kelli may be booked for personal interviews by email: kelli@phillipsproductions.com.
More information is available at TexasCountryReporter.com.
###
MEDIA RELEASE
Phillips Productions, Inc.
Kelli Phillips
409-351-3151
Release date:
September 9. 2021
Press Release Service by
Newswire.com
Original Source:
Fan Favorite TV Show 'Texas Country Reporter' Turns 50