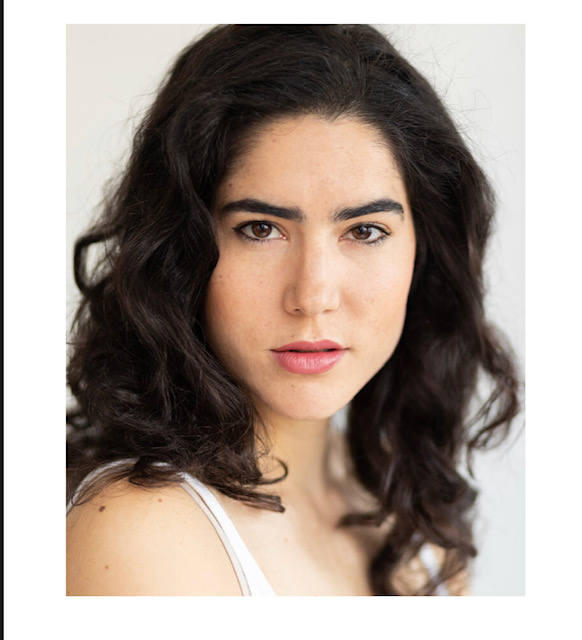 Actress Natalia Bilbao
Natalia Bilbao, who is the host of "LA This Week" and the new show "Corner to Corner" on LA City View Channel 35 TV and the official co-host of the SHEIN live shows, just finished two action thrillers filmed during the COVID Pandemic.
"Mind Heist," the action film she just completed in New Mexico, was a lucky break. The production unexpectedly lost one of their original actresses, and re-released the role on the online casting breakdowns. Natalia saw the casting on Actors Access, submitted her self-tape, and was called back for an interview with the director on Zoom. The director, Andrew Kiaroscuro, loved her work and offered her the role of the villain, Morgan. In his words, her performance was the "most compelling and raw" that he had seen.
Natalia remarks,"It's been my most vicious character to date but I had very in depth character preparation and the other actors and the director helped a lot. It was difficult to tap into someone so dark, but I had to understand what she felt and why she did what she did to play her."
Because they were at the Nature Dome Retreat, a beautiful location in the mountains of Alamogordo, New Mexico, COVID-19 filming precautions and social distancing were easily kept in place. The cast and crew were effectively quarantining together during the two-week shoot.
On her other action film, tentatively titled, "No Man's Law," written and directed by Richard Douglas Jensen, a Pulitzer Prize nominated author, Natalia plays the nemesis to the protagonist, but "not necessarily the villain." The story follows an illegal immigrant and the border patrol officers who have to choose between following the law and following what is morally right.
About Natalia:
Natalia Bilbao is a native Spanish and English actress who has been classically trained in London, Bilbao and Madrid. She has worked on films in supporting and leading roles, and was nominated for a Best Actress Award at the Terror Film Festival in 2017. Her stage work includes Shakespeare, contemporary, musical, improv and sketch plays both in English and Spanish. She is a consummate athlete and has stage combat, martial arts, sword fighting experience and reached the top 100 national tennis ranking in Spain as well as competed in skiing, swimming, rollerblading among many other sports. 

Website: www.nataliabilbao.com
Media Contact
Company Name: Suzanne DeLaurentiis PR
Contact Person: Suzanne DeLaurentiis
Email: Send Email
Phone: (310)577-1122
Country: United States
Website: suzannedelaurentiisproduction.com