SOURCE: Kimberly-Clark Corporation
DESCRIPTION: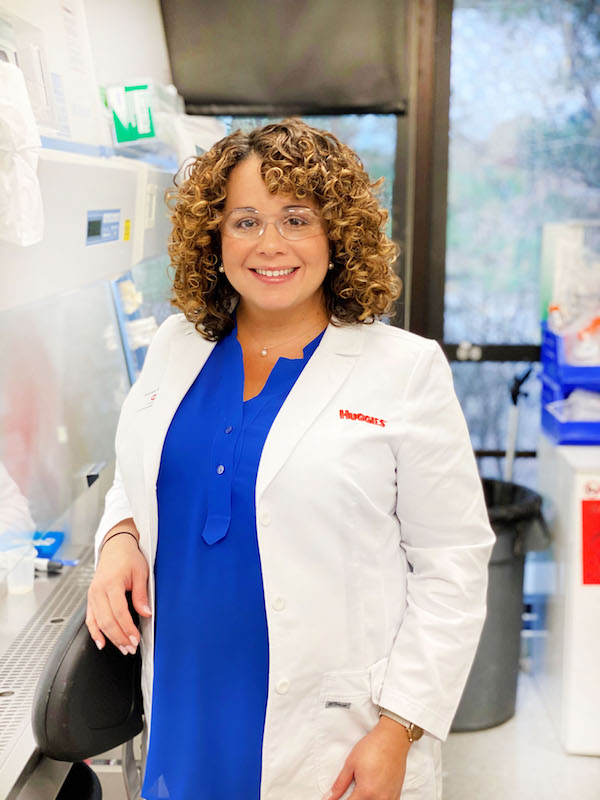 For women in science fields, Karien Rodriguez is proof that taking risks and pursuing your passion translates into an opportunity-filled career.
Rodriguez, who holds a Ph.D. in biomedical engineering, is the global lead for Kimberly-Clark's healthy skin research. In her role, she influences best practices for infant skin and promotes overall health with a special focus on premature infants. She regularly represents Kimberly-Clark in scientific journals, conferences and peer-reviewed publications in the area of healthy infant skin as well as four patent applications.
"The teams I've been privileged to lead and mentor are creating better outcomes for our consumers' skin, from babies to adults," says Rodriguez. "As a mom, it makes me especially proud to show my son, and my daughter on the way, that with encouragement and passion, anything is possible."
When Rodriguez arrived in Wisconsin 15 years ago, she had recently completed her undergraduate degree in chemical engineering at the University of Puerto Rico and squarely focused on pursuing her doctoral studies at the University of Wisconsin at Madison. Yet, the classroom wasn't her biggest challenge, it was the cold. "I traded the Puerto Rican sun for the frigid temps of the Midwest, but it was a decision that changed my life," says Rodriguez.
Her research at the university served as a catalyst for a bright future in consumer products development. In 2019, she was recognized with the Outstanding Technical Achievement Award by the Hispanic Engineer National Achievement Awards Corporation (HENAAC).
"I attended my first HENAAC conference in 2003 as an undergrad and I never could have imagined returning as honoree," shared Rodriguez, "When I arrived in the US, I wasn't fluent in English, but I was passionate about science and engineering. It shows that pushing past your comfort zone is how you grow."
Growth has been a theme of Rodriguez's career, another passion she hopes to instill in her colleagues. She joined Kimberly-Clark as a Senior Scientist in Life Sciences at Global Research & Engineering in 2013. Today, as a technical leader, she is responsible for ensuring the work of life science team members has scientific rigor and is strategically aligned to the company's beloved brands, which include some of the world's most iconic products like Huggies®, Kleenex®, Cottonelle® and Depend®. 
"Because of Kimberly-Clark, I've been able to achieve so many of my dreams as a scientist, leader, and mom. Every woman deserves that opportunity."
Tweet me: At @KCCorp women in science are finding encouragement & opportunity. Read Karien Rodriguez's story to see how taking risks & pursuing your passion can translate into an opportunity-filled career http://bit.ly/2vqxWiz
KEYWORDS: NYSE:KMB, Kimberly-Clark, Karien Rodriguez